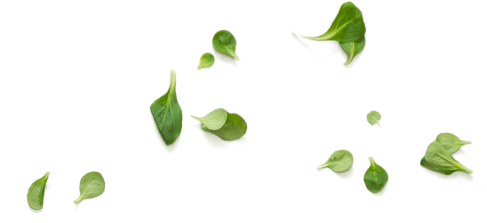 THE 6 BEST SUMMER PICNIC SPOTS IN AUCKLAND
Ah, summer. The glorious time of year where people are happier, the days are longer, the sun is warmer, the drinks are colder, and life is just better. Nothing screams "it's summer!" like getting the picnic blanket out and packing a delicious, fresh basket of food to enjoy at the beach or park.
We have done the hard work for you and compiled a list the best picnic spots in Auckland, plus a few suggestions on what to pack.
An underrated, beautiful park near the ASB Showgrounds in Greenlane. Offering a glorious sea of lush green grass to choose your spot, with an abundance of tranquil trees in sight.
Another popular picnic spot with a view, where you can explore the old war tunnels and overlook the shores of Devonport while enjoying your delicious picnic.
3. WENDERHOLM REGIONAL PARK
This gem has a beautiful estuary and a gorgeous clean beach with a lush green park dividing the two. The picnic spot options are endless! This is definitely a spot you do not want to miss.
The North Shore is full of beautiful beaches and parks, so it is hard to narrow it down to one. Long Bay made it to the list because it is one of the biggest and most beautiful with a good variety of spots to pick from. Whether it be on the beach, on the grass, on a park bench or up on the cliff overlooking the beach, you're guaranteed to have a good time.
A classic location but still deserving of a mention. Pick a spot somewhere on the large grassy area with the iconic water fountain in sight and soak up the atmosphere on a beautiful summers day. If you have some room in your stomach after the picnic, pop over to Movenpick for a sneaky delicious ice cream to end your day.
6. WEST COAST (MURIWAI, PIHA, MAORI BAY)
The West Coast. This picture. Need we really say more? If you don't already know, the West Coast is the best place to be to watch the sunset on a clear evening with your picnic in tow. Make sure to bring a camera for some stunning shots!
WHAT TO PACK FOR A PICNIC, A FEW SUGGESTIONS:
A good old salad – try a tomato cucumber salad w/ feta or a chicken pesto pasta salad with pine nuts.
Corn on the cob – steamed or grilled, cut in half with butter rubbed all over.
Rice paper rolls – fill these suckers with chicken or beef strips, or tofu for any vegetarians, then add in some sliced carrots, cucumber, capsicum and vermicelli. Bring a small tightly closed container filled with soy sauce for dipping.
Chicken skewers
Chips and dip
Slider sandwiches
Lettuce cups
An antipasto platter with cheese, crackers, olives, cherry tomatoes and grapes
Fruit Salad
Bake some choc chunk cookies using Whittaker's dark chocolate block – because, Whittaker's and cookies. Need I really say more? Recipe here
A watermelon cut in half with spoons – a more fun (and easier) way to eat it
Iced tea
Lemonade
Make the most and enjoy the rest of the summer! If you have any other favourite picnic locations that didn't make the list let us know on our Facebook page.
Interested in giving Woop a go?