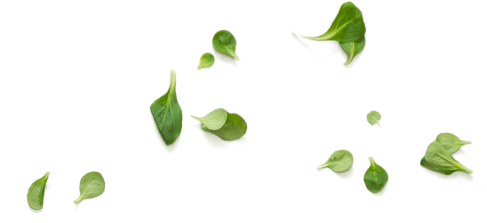 STUFF BUSINESS DAY: WOOP TAKES ON MY FOOD BAG IN FIGHT FOR COUNTRY'S KITCHENS
WOOP TAKES ON MY FOOD BAG IN FIGHT FOR COUNTRY'S KITCHENS
Competition is heating up in Kiwi kitchens as more companies vie to put gourmet dinners on the table.
WOOP is the latest to enter a market pioneered by My Food Bag, founded by Theresa Gattung, Cecilia Robinson and Masterchef winner Nadia Lim launched in 2013, selling home-delivered food parcels, including recipes and all the ingredients needed to cook them.
In the past year My Food Bag has doubled its customer base, expanded into Australia, and increased its product offering, including a new option for people living alone.
It has more than 20,000 customers and has delivered more than 7.5 million meals.
By Susan Edmunds
WOOP (World on our Plate) is hoping to tap into the market, offering quick, gourmet, home-delivered semi-prepared meals.
The company is aiming to raise $800,000 via equity crowdfunding on the Snowball Effect website and was 65 per cent of the way to their minimum target on its first day online. On Tuesday it had raised $467,000 of its $550,000target .
Owner Thomas Dietz said the local food delivery market was underdeveloped compared to other countries.
He has been supplying ready-made French-style meals to supermarkets for the past three years but said there was a gap in the market for quality international food delivered to homes.
He said existing providers were only tapping into 5 per cent of the market.
"Our research has found that one of the main barriers to more Kiwis using home food delivery services is the amount of preparation time for meals," he said.
"WOOP's point of difference is that ingredients are pre-chopped, sauces are freshly made, and vegetables and meat are par-cooked if necessary, to ensure anyone can whip up a delicious dinner in just quarter of an hour."
He said it was a model that was popular overseas. "On the West Coast of the US you can order pretty much anything sitting on your couch and have it delivered at home."
WOOP launched two weeks ago and has amassed 100 customers, each ordering between six and 12 meals at a time. It currently only serves Auckland.
A box for two people with three meals is $109. A box for two adults and three kids is $207.
That compares to $162.50 for a family My Food Bag option, which provides ingredients and recipes for five meals serving two adults and two or three children.
Robinson said the increasing competition in the sector was to be expected.
"My Food Bag was a completely new product for the New Zealand market and therefore played a role in developing the home food delivery sector. As with any new growth sector, there will always be competition but that just pushes us and our competitors to work harder which can be only a good thing."
She expected more expansion.
"We are seeing more and more competitors recognising the market opportunities as services such as My Food Bag become ingrained in the lifestyles of Kiwis."
Dietz said the money raised via Snowball Effect would be used to build an operations team, purchase equipment, investment in an IT system for processing orders, and market the service to metro North Islanders.
Interested in giving Woop a try?