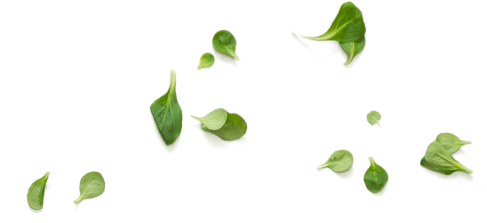 INTRODUCING GUEST CHEF LOGAN CLARK
INTRODUCING GUEST CHEF: LOGAN CLARK – HEAD CHEF, BRACU RESTAURANT
We sit down with Logan Clark, Head Chef of Bracu Restaurant, to discuss his passion for cooking. His dishes, Harissa marinated lamb leg steak with couscous salad and hummus and Pan fried tarakihi with mint butter potato and Greek salad featuring on the Woop Foodie menu being delivered on the 19th and 26th January. Sound delicious? Order here.
What is the future of cooking?
There are a number of food trends such as molecular gastronomy that have emerged over the years, but I believe the future of cooking is going to head right where we started!
With every passing fad, we will always go back to the good old-fashioned methods of classic cooking techniques; the tried and true methods will outlast food-fashions and cooking tricks.
Do you have a food philosophy?
Fresh local produce, prepared with skill and attention to detail using flavors that I personally like to eat.
What's the most important thing about cooking?
Understanding when to stop cooking!
What are some of your favourite ingredients to cook with?
Valrhona Chocolate, Eastherbrook Farms Duck Breast, Ora King Salmon
Tell us about your Woop dish?
Lamb – My dish is inspired by the rich authentic flavors that I experienced during my travel to the middle east. The flavors individually are quite striking, but combined together, the flavor combination is extraordinary.
Harissa Marinated Lamb Leg Steak with Couscous Salad and Hummus

Delivered on 19th / 20th January
Fish –Tarakhi has a complex natural flavor that is a balance of sweetness and 'sea'. To enhance this flavor, I have paired the fish with fresh summer salad ingredients. This dish is the perfect for alfresco dining in a New Zealand summer.
Pan Fried Tarakihi with Mint Butter Potato and Greek Salad

Delivered on 26th / 27th January
What's going on in your life at the moment – any projects, passions or focuses?
At the beginning of 2019, I began to focus on healthy living. Most importantly focusing on eating healthy and getting a lot of exercise. Using my passion for food to enhance my health.
What's your pet peeve in the kitchen?
I have 4…
Knife handles being left hanging over the edge of the bench!

Tea towels not being folded away properly.

The clingfilm roll being broken but people take the clingfilm off the container

Not taking old labels off food containers and layering the new labels over the old ones
Why do you think people should try WOOP?
It's a great way to get people into the kitchen cooking fresh healthy food and experience new flavors without slaving away in the kitchen.
Favourite international cuisine?
French! French cuisine is all about using the right fresh ingredients with well-mastered techniques to create exquisite dining experiences.
Interested in giving Woop a try?