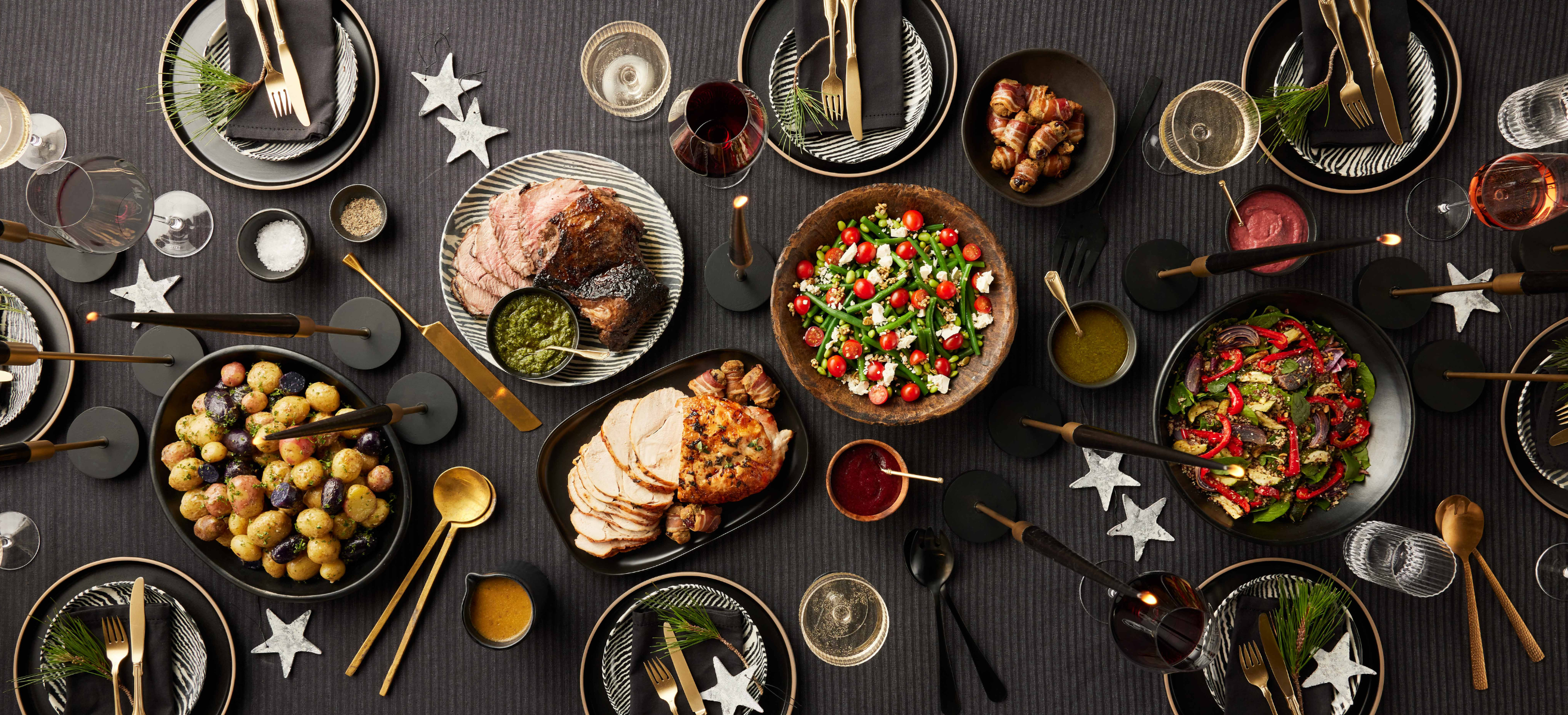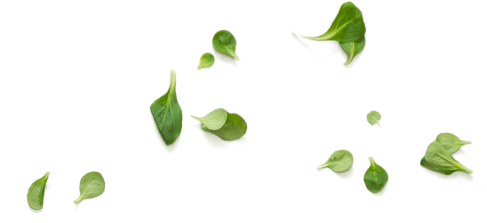 Festive Flavours Unwrapped: A Conversation with Our WOOP Christmas Box Creator
The WOOP Christmas Box is more than a mere assortment of recipes; it's a labour of love that combines flavours, traditions, and innovation to ensure you're eating three courses of deliciousness on Christmas day. We had the privilege of speaking to Dana, our Product Development Manager and one of the brilliant minds behind this years stunning Christmas box, read on as she sheds light on the process that makes the WOOP Christmas Box a cherished holiday gem.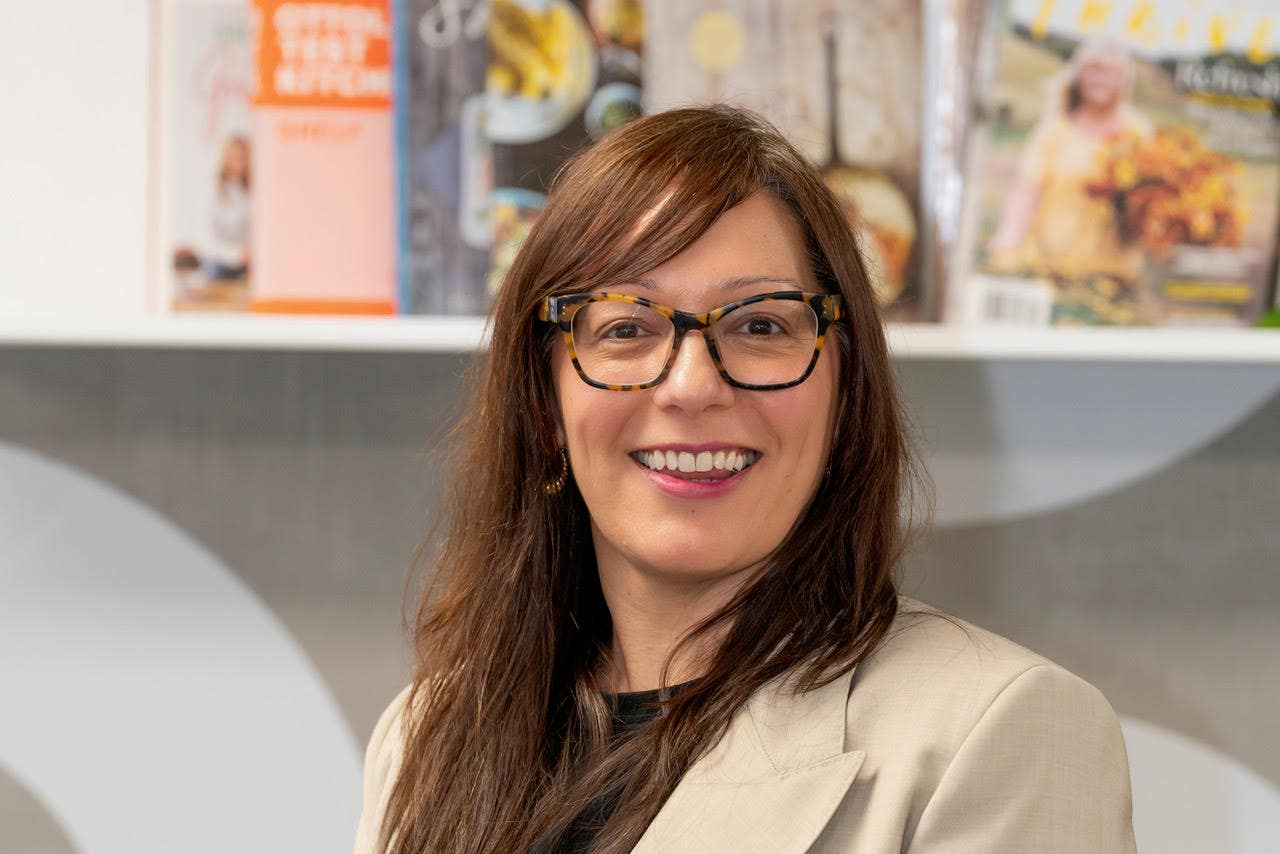 1. How did you go about curating the recipes for the Christmas box? Did you draw inspiration from family traditions, holiday classics, or something entirely new?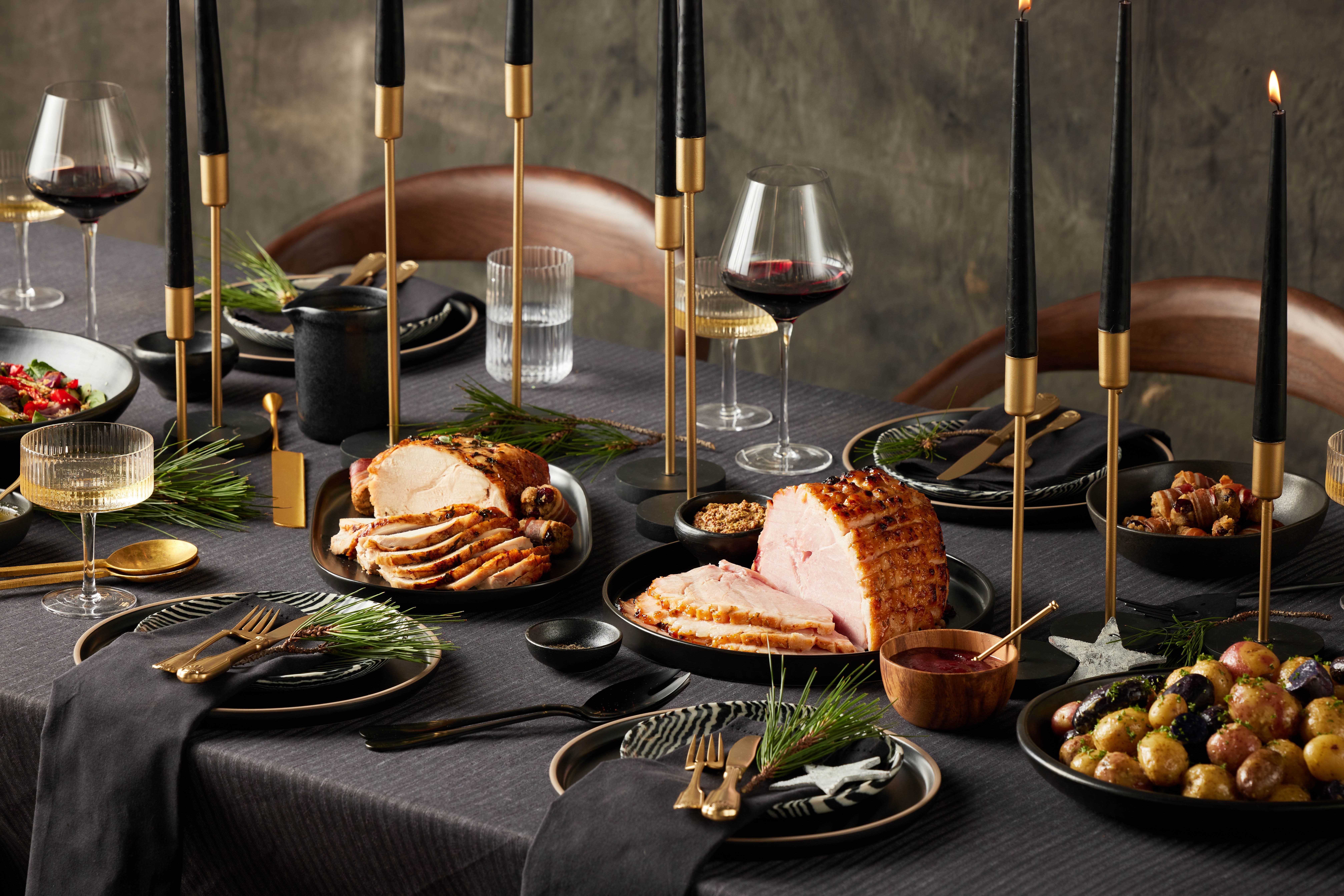 Creating the WOOP Christmas Box is no simple task. It's a balance between honouring traditions and introducing new culinary experiences. The inspiration for this years box came from Mediterranean summers, where the focus was on creating a fuss-free menu and incorporating seasonal ingredients that could be cooked outdoors if desired. However, fear not, for trusted Kiwi classics like Traditional Roast Turkey with all the trimmings and Apricot Glazed Ham still grace the table.
2. Can you share some of the key elements that make the Christmas box unique and special compared to other holiday recipes?
What makes our WOOP Christmas boxes special is the prep time. We wanted to keep the idea of easy entertaining where you spend minimal time in the kitchen and more time with your family and friends, that's the essence of Christmas – no one wants to be tied to the stove all day!
3. As a Recipe Developer, what challenges did you face while creating the Christmas box? How did you overcome them?
One of the challenges developing our Christmas menu was sourcing the produce out of season. Usually, we test and photograph in winter. This year we pushed the schedule slightly ahead of time to combat this. The WOOP team are always keen to trial recipes and provide feedback so I'm never short of any testers.
4. The holiday season is filled with various cuisines and flavours. How did you strike a balance between offering variety and ensuring the recipes fit harmoniously within the traditional sense of Christmas?
This year we have a novel approach to our Christmas offering where our members can choose two preferred protein options from succulent free-range turkey, glazed ham or a butterflied leg of lamb. We understand it's difficult to please everybody around the table and hope there will be something to suit diverse preferences for everyone on our Christmas menu this year. There is also the option to add salmon for our pescatarian friends.
5. Were there any particular ingredients or flavours you were eager to incorporate into the Christmas box? What significance do they hold for you?
Having spent many years living abroad, I'm partial to mezze eating and love how the addition of a sprinkle such as our hazelnut dukkah, can elevate a salad to the next level. We've taken some of our most highly rated sauces and incorporated these special touches to our Christmas menu such as our unique salsa verde and orange and thyme gravy – yum! These subtle additions infuse the dishes with layers of flavour that will set your christmas feast apart from the rest.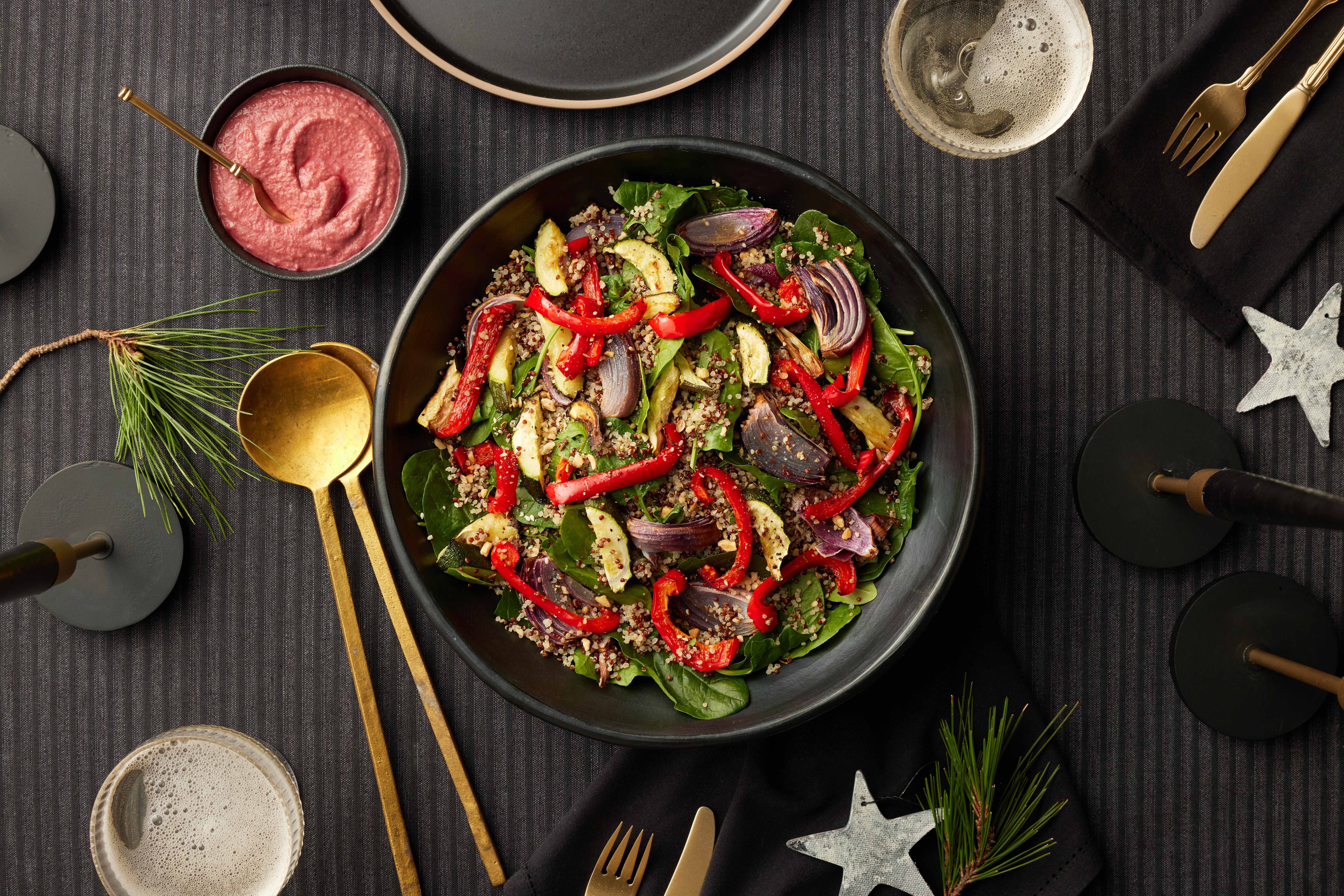 6. How does your family celebrate? Are there higher expectations because of your role at Woop?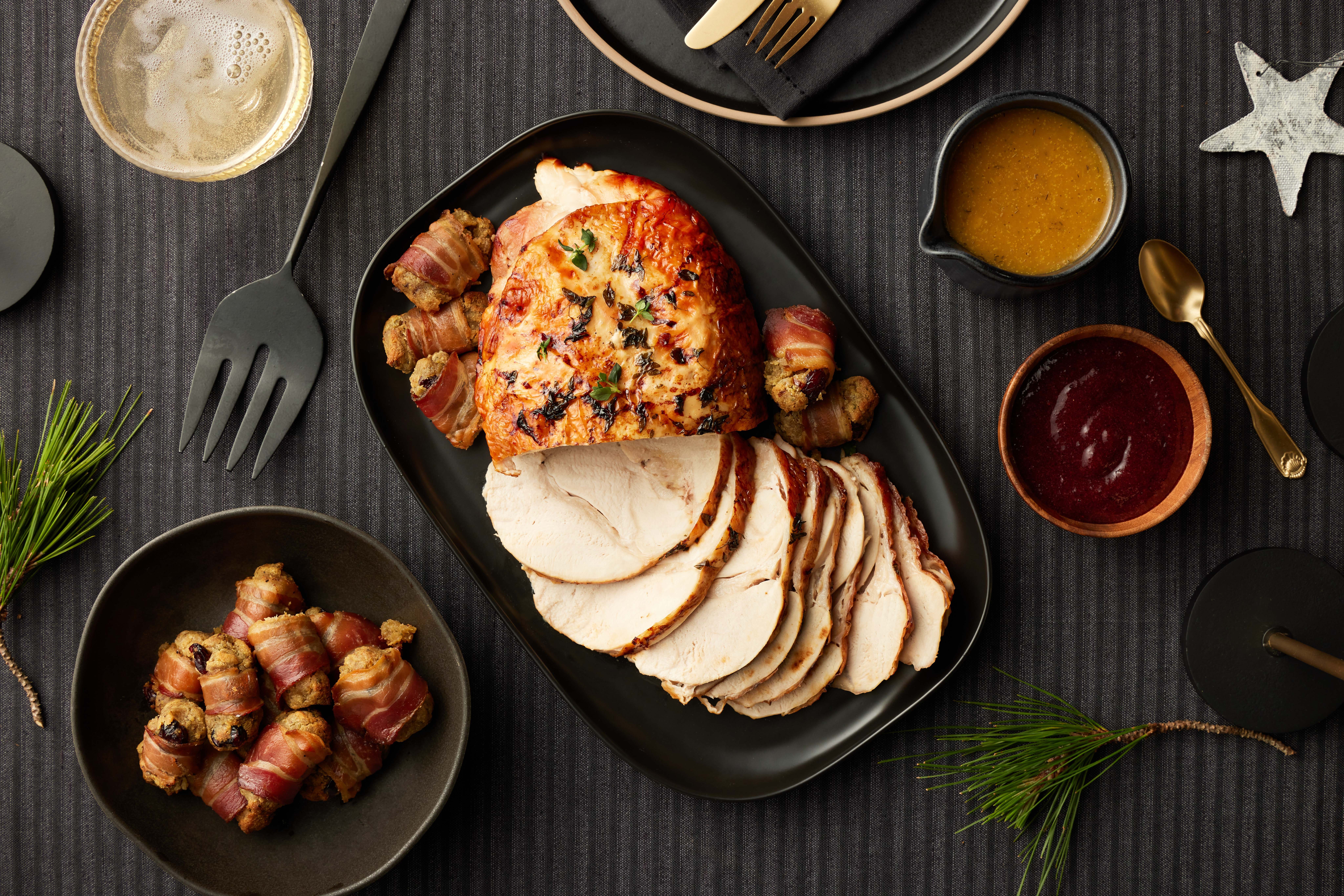 I absolutely adore Christmas! It's a time when I dive into planning, get lost in decorating, and put my heart into choosing just the right gifts. Our family has a special way of celebrating: on Christmas Eve, we host a fancy dinner party with around 6-7 courses, and we even pair each dish with the perfect wine. The best part is that we mix up the menu every year, and my daughter gets to add her ideas. She's a big fan of duck and usually insists on having some, along with oysters or scampi.
Christmas day is all about relaxing and enjoying good company. We gather with our extended family and enjoy a leisurely late lunch. This year, we've decided to keep things simple and still delicious with the WOOP Christmas Box, designed to feed a group of 12. Our choices for this years feast are lamb and ham, and we're all pitching in to make the preparations a shared experience filled with joy.
7. What are some of your hot takes/tips and tricks in ensuring a delicious and stress-free Christmas?
Amidst the holiday hustle, make sure to take a moment to carefully read the WOOP booklet cover to cover, and ensure your kitchen is fully equipped. Prepare whatever you can in advance to lighten the load.

When it's time to create the main attractions, season your chosen protein well and with care. Post-cooking rest isn't just a luxury; it's a game-changer that prevents cuts from being dry. Opt to slice against the grain whenever you can for maximum tenderness.

Turn the preparation into a family affair by divvying up tasks. Let everyone contribute their magic to the festive feast.

And remember, a little pro tip: Preheat that oven! Your stress-free and delectable Christmas meal is well on its way.
8. Can you please recommend some possible drink pairings for dishes in this year's box?
Kick off your festive feast with a taste of summer in a glass, perfectly paired with those delightful canapés. My go-to options include the zesty Campari spritz, the refreshing Paloma, or the timeless charm of a glass of champagne.
For those who are Turkey fans, my personal pick is the comforting oaky chardonnay, adding a touch of coziness to the occasion. And when it comes to our standout dish, the Black Garlic and Rosemary Lamb, it's a match made in flavour heaven with a smooth Central Otago pinot noir. These pairings promise a Christmas meal that's simply scrumptious and full of good times.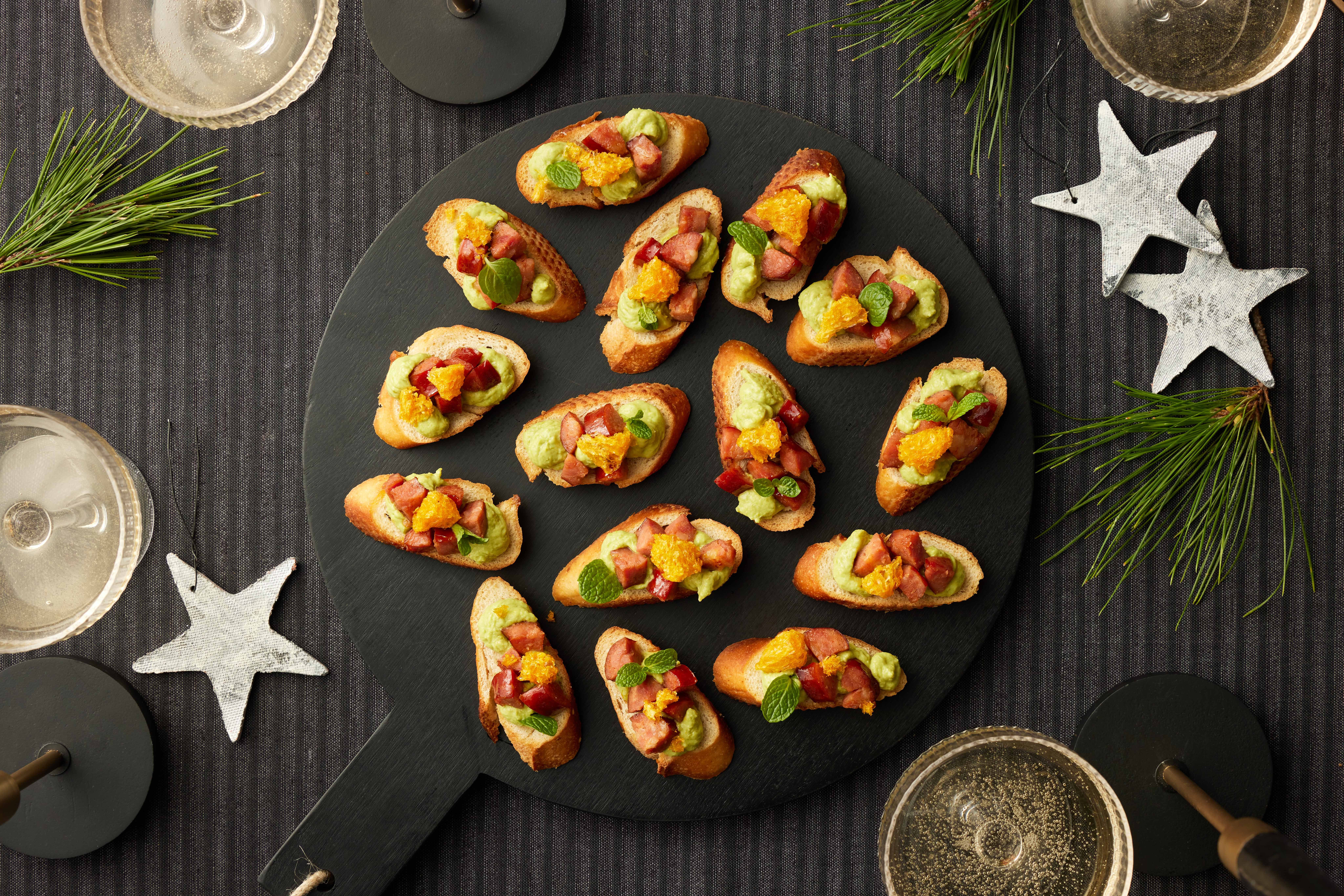 ---
INTERESTED IN ORDERING A WOOP CHRISTMAS BOX?

---