Black bean and corn mojo
with blue corn tortillas, pineapple salsa and chipotle crema
RECIPE FACT:
Mojo refers to Cuban sauces that contain garlic, olive oil and citrus and can be used as a marinade or condiment.
Nutritional Info:
Energy: 3059kj (731Kcal)
Protein: 29g
Carbohydrate: 74g
Fat: 38g
Contains: Milk & Soy
Serving Amount:
Serves 4 people
Cooking Instructions:
1. TO PREPARE THE PINEAPPLE SALSA:

Roughly chop the pineapple and the coriander including the stalks. Place in a bowl, season with salt, pepper and a drizzle of olive oil and toss to combine. Separate the cos leaves and place in a salad bowl. Drizzle with oil and season with salt and pepper.

1. TO COOK THE BAHARAT CAULIFLOWER:

Line an oven tray with baking paper. Slice the cauliflower into 1 cm slices and place on the oven tray. Place the chickpeas into a sieve and rinse well under cool running water. Drain well. Add half the chickpeas to the oven tray. Drizzle the vegetables with oil and sprinkle with the Baharat spice blend. Season with salt and turn to coat well. Bake in the oven for 22-25 mins.

2. TO HEAT THE BLUE CORN TORTILLAS:

Frying pan method (preferred): Place a dry frying pan over a high heat. Warm each tortilla for 30-60 secs on each side. Place on a plate and cover with tin foil as you go to keep them warm. Microwave method: Place the tortillas on a plate and microwave on high (750w) for 30–40 secs. Cover with tinfoil to keep warm.

3. TO COOK THE BLACK BEAN MOJO:

Place the black beans in a sieve and rinse well under cool running water and drain well. Peel the red onion and slice finely. Place a non-stick frying pan over a medium-high heat with a drizzle of oil. Once hot add the onion and cook for 3-4 mins. Add the black beans and corn and cook for 1-2 mins. Pour in the mojo sauce and cook for a further 1-2 mins. Season with salt and pepper.

TO SERVE:

Place a cos lettuce leaf or two into each tortilla with a spoonful of black bean and corn mojo. Top with pineapple salsa and dollop with chipotle crema. Serve any remaining cos leaves and salsa on the side.
Ingredients
In your box:
2 tins of black beans
1 pack of blue corn tortillas
1 pot of mojo sauce
1 pot of chipotle crema
1 pot of pineapple
1 pot of corn
2 red onions
Cos lettuce
1 bag of coriander
SHARE YOUR CREATION WITH US!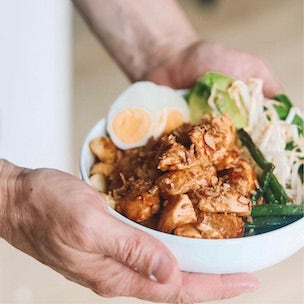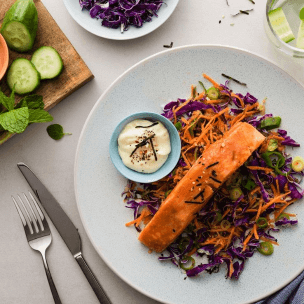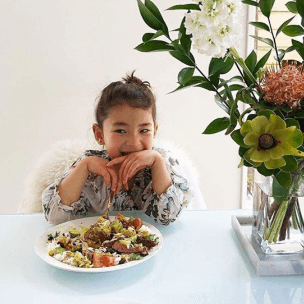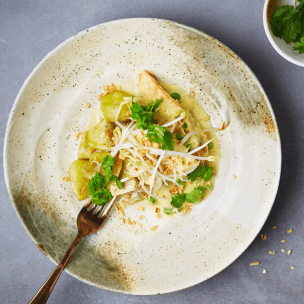 use the hashtag #woopnz to be featured