Black bean and broccolini enchiladas
with cos wedges and tomatillo salsa
RECIPE FACT:
Tomatillos are small fruits that have a husk. They resemble tomatoes and are a staple in Mexican cuisine.
Nutritional Info:
Energy: 2215kj (529Kcal)
Protein: 25g
Carbohydrate: 49g
Fat: 26g
Contains: Gluten, Soy, Milk
Serving Amount:
Serves 2 people
Cooking Instructions:
Before cooking:

PREHEAT THE OVE TO 210⁰C (FAN BAKE). BOIL THE KETTLE.

1. TO PREPARE THE VEGETABLES:

Cut the broccolini into small bite sized pieces. Place boiling water from the kettle into a pot with some salt and bring up the boil over a high heat. Once boiling add the broccolini and cook for 2-3 mins. Drain well into a colander. Slice the roasted red capsicum into 1 cm strips. Slice the baby cos in half and then into quarters to create wedges. Roughly chop the coriander.

2. TO COOK THE ENCHILADAS:

Spray a baking dish with oil. Pour a third of the enchilada sauce into the bottom of the dish. Place the black beans, sliced capsicum and 2 tbsps of the enchilada sauce into a bowl. Add a third of the cumin cheese blend to the bean mix, season with salt and mix well to combine. Spoon 2-3 spoonfuls of the bean mix onto one side of the whole wheat tortilla, add a few pieces of the broccolini, fold in half and place into the baking dish. Repeat until all the tortillas are filled. Pour the remaining sauce and cheese over the enchiladas and place in the oven for 10-12 mins until cheese is golden and melted.

TO SERVE:

Spoon enchiladas onto plates. Serve with cos wedges on the side drizzled with tomatillo salsa and sprinkle with chopped coriander.
Ingredients
In your box:
1 tin of black beans
1 pack of wholemeal tortillas
1 pot of enchilada sauce
1 pot of tomatillo salsa
1 pot of cumin cheese blend
1 pot of roasted red capsicum
1 bag of broccolini
1 head of baby cos
1 bag of coriander
SHARE YOUR CREATION WITH US!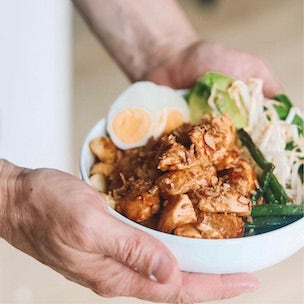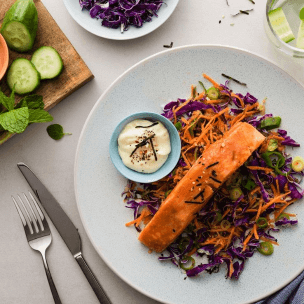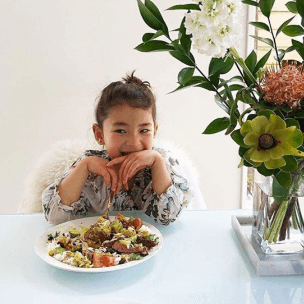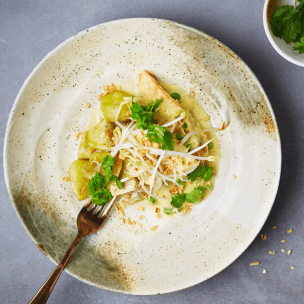 use the hashtag #woopnz to be featured