Beef Stroganoff
with steamed rice and green beans and brocoli
RECIPE FACT:
Stroganoff originates from mid 19th century Russia but is popular around the world with many variations.
Nutritional Info:
Energy: 2523kj (603Kcal)
Protein: 49g
Carbohydrate: 60g
Fat: 19g
Contains: Milk
Serving Amount:
Serves 4 people
Cooking Instructions:
1. To cook the rice:

Empty the basmati rice into a medium sized pot with a tight-fitting lid and add 500 ml of warm water. Place on the stovetop and bring to the boil over a high heat. Once the rice is boiling, place lid on the pot and reduce the heat to low, cooking for 12 mins. Turn off the heat and let the rice stand for 4 mins covered. Remove the lid and fluff with a fork.

2. TO PREPARE AND COOK THE BEANS, BROCCOLI AND MUSHROOMS:

Bring a medium pot of water to the boil over a high heat. Slice mushrooms very thinly and set aside. Pick the Italian parsley from its stalks and roughly chop and set aside. Trim both ends off the green beans and cut the broccoli into small florets Place the green beans and broccoli into the pot of boiling water and cook for 3 mins and drain into a colander and set aside.

3. TO COOK THE BEEF STROGANOFF:

Heat 1 tbsp of oil in a large frying pan over a high heat. Remove the sirloin steaks from their packaging and pat dry with a paper towel before seasoning with salt and pepper. Place each steak into the pan and fry on each side for 2-3 mins (for a medium rare steak). Remove from the pan and allow to rest for 3-4 mins. Return the pan to a medium heat and add 1-2 tbsps of oil. When hot cook the mushrooms for 2-3 mins until browned. Add the stroganoff sauce and heat for 2-3 mins and season with salt and pepper. Thinly slice each piece of steak.

TO SERVE:

Divide green beans and sliced sirloin steaks between plates. Top steak with stroganoff sauce and sprinkle with parsley. Serve with steamed rice on side.
Ingredients
In your box:
1 pack of grass-fed sirloin steaks
1 pack of basmati rice
1 pot of stroganoff sauce
1 pack of green beans
1 pack of Italian parsley
broccoli
1 pack of button mushrooms
SHARE YOUR CREATION WITH US!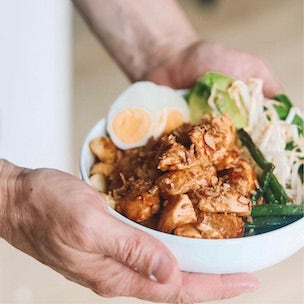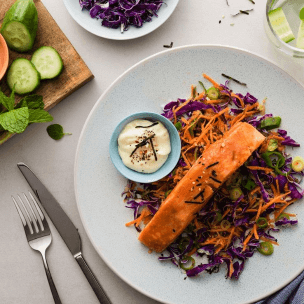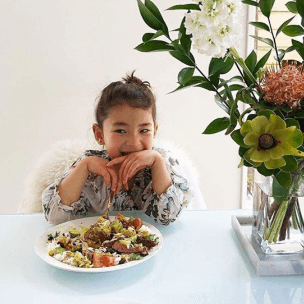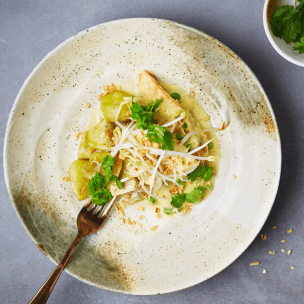 use the hashtag #woopnz to be featured