BBQ jackfruit with apple slaw
RECIPE FACT:
The jackfruit tree can produce up to 200 fruit a year with fruit weighing up to 36 kilograms!
Nutritional Info:
Energy: 2746kj (656Kcal)
Protein: 23g
Carbohydrate: 59g
Fat: 35g
Contains: Soy, Milk, Egg & Tree Nuts
Serving Amount:
Serves 1 person
Cooking Instructions:
1. TO PREPARE THE JACKFRUIT:

Using half the tin of jackfruit, place into a sieve, rinse under cool running water and drain well. Shred the jackfruit using your hands or a fork over the sieve discarding any hard bits.

2. TO PREPARE THE APPLE SLAW:

Using half the apple into wedges, remove the core and finely slice. Place in a salad bowl with the coleslaw mix. Remove the mint leaves from their stalks, roughly chop and add half to the slaw. Add half the ranch dressing, season with salt and pepper and toss to combine.

3. TO HEAT THE QUINOA:

Place a non-stick frying pan over a medium heat with a drizzle of oil. Open the bag of steamed white and red quinoa, squeezing gently on the bag to break up any large clumps. Add to the frying pan with the peas, season with salt and heat for 2-3 mins. Remove from the pan and cover to keep warm.

4. TO COOK THE BBQ JACKFRUIT:

Wipe out the pan and place back over a medium-high heat with a drizzle of oil. Once hot add the jackfruit, season with salt and cook stirring occasionally for 4-5 mins. Add the BBQ sauce and cook for a further 1-2 mins.

TO SERVE:

Spoon peas and quinoa onto plates. Top with BBQ jackfruit and sprinkle with maple walnuts and remaining mint. Serve with apple slaw and remaining ranch dressing on the side.
Ingredients
In your box:
1 tin of jackfruit
1 pack of white and red quinoa
1 pot of BBQ sauce
1 pot of ranch dressing
1 sachet of maple walnuts
1 pot of peas
1 apple
1 bag of coleslaw mix
1 bag of mint
SHARE YOUR CREATION WITH US!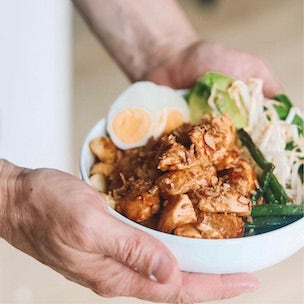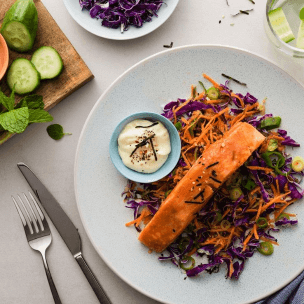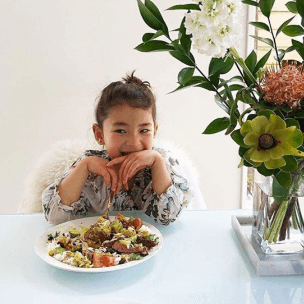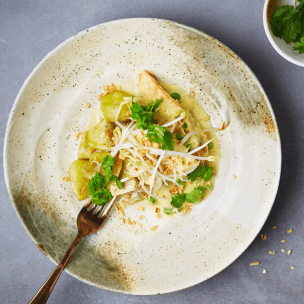 use the hashtag #woopnz to be featured