Baked cheesy beef enchiladas
with black bean and corn salad
RECIPE FACT:
Enchiladas originated in Mexico, where the practice of rolling tortillas around other food dates back at least to Mayan times
Nutritional Info:
Energy: 3616kj (864Kcal)
Protein: 60g
Carbohydrate: 73g
Fat: 38g
Contains: Milk, Tree Nuts, Gluten, Soy
Serving Amount:
Serves 4 people
Cooking Instructions:
Before cooking:

Preheat the oven to 210℃ (fan bake).

1. TO COOK THE BEEF MINCE AND ENCHILADA SAUCE:

Heat 1 tbsp of cooking oil in a large frying pan over a medium-high heat. Once hot add the beef mince and brown for 3-4 mins. Use a wooden spoon to break up the mince. Stir in the enchilada sauce and bring up to a gentle simmer and cook for a further 3-4 mins. Season with salt and pepper.

2. TO COOK THE BEEF ENCHILADAS:

Spray a large deep-sided ovenproof dish with cooking spray (or lightly oil). Remove the tortillas from their packaging and warm in the microwave on high for 40 secs to soften. Lay out the tortillas on the bench. Place two heaped tbsps of the enchilada beef mix in the center of each tortilla. Spread out evenly across the length of the tortilla using the back of a spoon. Roll up each tortilla and place into the dish side by side in one even layer. Finish by spooning over the cheese sauce and spread evenly across the top of the enchiladas using a knife. Place into the preheated oven and bake for 15 mins or until the top is golden.

3. TO PREPARE THE SALAD:

Heat 1 tbsp of oil in a non-stick frying pan over a medium-high heat. When the pan Is hot add the corn and black beans and cook for 2-3 mins. Remove from the pan and place into a serving bowl. Discard any damaged outer leaves from the baby cos lettuces then separate the remaining leaves and place into the salad bowl. Slice the spring onion on the diagonal into ½ cm slices. Roughly chop the Italian parsley. Add to the bowl with the baby cos lettuce and beans and corn then pour over the lemon cashew dressing. Toss to combine and season with salt and pepper.

To serve:

Using a fish slice serve two enchiladas per plate. Divide the remaining sauce amongst the plates and finish with a serving of salad.
Ingredients
In your box:
1 pack of premium beef mince
1 pot of enchilada sauce
1 pot of cheese sauce
1 pack of tortillas
baby cos lettuce
1 pot of lemon cashew dressing
1 spring onion
1 pot of black beans and corn
1 pack of Italian parsley
SHARE YOUR CREATION WITH US!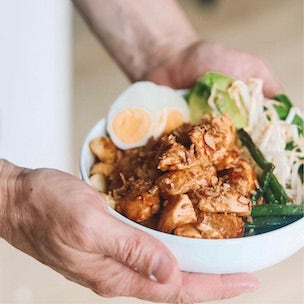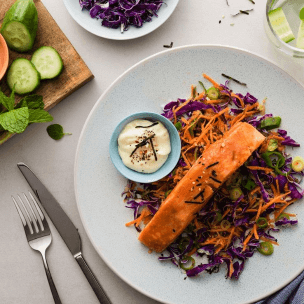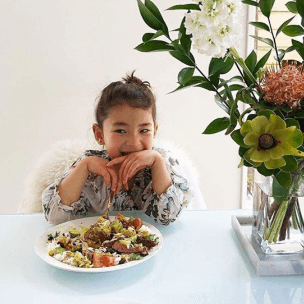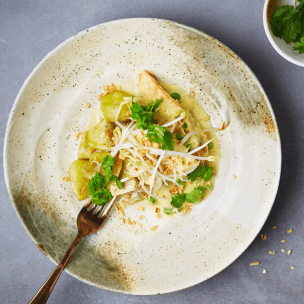 use the hashtag #woopnz to be featured