Walnut crumbed chicken
with kumara mash and a mushroom mustard sauce
RECIPE FACT:
Walnuts are the oldest food that grows on trees known to man. Dating back to 7000 b.c.
Nutritional Info:
Energy: 3467kj (828Kcal)
Protein: 41g
Carbohydrate: 45g
Fat: 50g
Contains: Milk, Sulphites, Tree Nuts, Gluten
Serving Amount:
Serves 4 people
Cooking Instructions:
Before cooking:

Preheat oven to 210°C (fan bake).

1. TO COOK THE WALNUT CRUMBED CHICKEN:

Remove the chicken thighs from their packaging and pat dry with a paper towel and cut into 3 even pieces then place on an oven tray with baking paper. Peel the red onion and cut into 1 cm wedges and place around the chicken. Sprinkle over the walnut crumb over the chicken then drizzle with olive oil and season with salt and pepper. Cook in the preheated oven for 10 mins. Trim the ends off the broccolini and cut in half. Add to the tray and cook for a further 10 mins.

2. TO MASH THE KUMARA:

Heat 3 tbsp of butter in a medium pot over a medium heat. Once melted add the steamed kumara and 1/3 cup of milk with ½ tsp salt. Cook for 3-4 mins until kumara is heated right through. Mash with a wooden spoon or potato masher. Cover to keep warm.

3. TO COOK THE MUSHROOM MUSTARD SAUCE:

Thinly slice the button mushrooms. Heat a drizzle of olive oil in a non-stick frying pan over medium-high heat. When the pan is hot add the mushrooms and cook for 3-4 mins then add the mustard sauce and bring up to a simmer then turn off the heat and season with salt and pepper.

To serve:

Divide the kumara mash between plates then top with roasted veg, walnut crumbed chicken. Serve with mushroom & mustard sauce.
Ingredients
In your box:
1 pack of free-range chicken thighs
1 bag of steamed kumara
1 pack of broccolini
1 red onion
1 pack of button mushrooms
1 pot of mustard sauce
1 pack of walnut crumb
SHARE YOUR CREATION WITH US!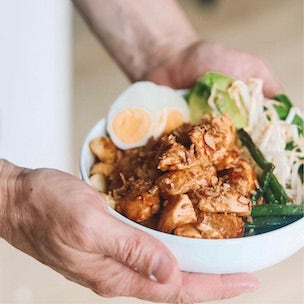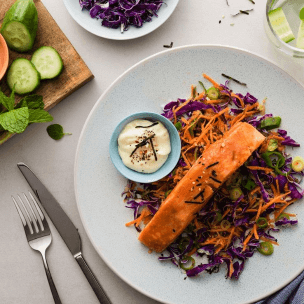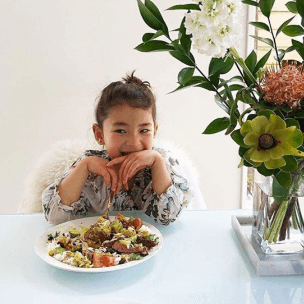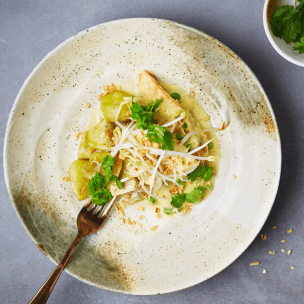 use the hashtag #woopnz to be featured