Tuscan braise
with crispy beef and salsa verde
RECIPE FACT:
The vitamin C in the vegetables in this dish helps our bodies to absorb the iron in the beef. It's an ideal way to get maximum nutrition.
Nutritional Info:
Energy: 1878kj (448Kcal)
Protein: 41g
Carbohydrate: 18g
Fat: 20g
Contains: Milk, Sulphites
Serving Amount:
Serves 2 people
Cooking Instructions:
1. To prepare the vegetables:

Rip the cavolo nero leaves from their stalks and discard the stalks, roll the leaves up and cut into ½ cm ribbons. Remove the Italian parsley leaves from their stalks and roughly chop. Place the butter beans into a sieve, rinse under running water and drain well.

2. TO COOK THE BEEF:

Spray a non-stick deep sided frying pan with oil and place over a high heat. Add the pulled beef to the pan, and cook for 5-6 mins stirring occasionally to break up and get a few crispy bits. Remove from the pan and keep warm.

3. TO COOK THE TUSCAN BRAISE:

Wipe out the pan, respray with oil and place over a medium heat. Once hot add the diced vegetable trio and cook for 5-6 mins. Add the cavolo nero, season with salt and cook for 2-3 mins. Add the butter beans and the red wine ragu, bring up to a simmer then turn the heat to low. Cook for 2-3 mins until heated through. Season with pepper.

TO SERVE:

Spoon the braise into bowls and top with pulled beef. Dollop with salsa verde and sprinkle with parmesan cheese and parsley.
Ingredients
In your box:
1 pack of pulled beef
1 tin of butter beans
1 pot of red wine ragu
1 pot of salsa verde
1 pot of shaved parmesan
1 bag of diced vegetable trio
1 bag of cavolo nero
1 bag of Italian parsley
SHARE YOUR CREATION WITH US!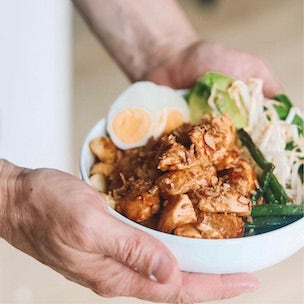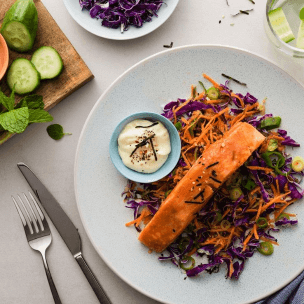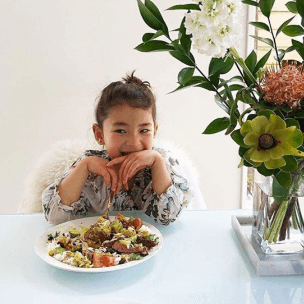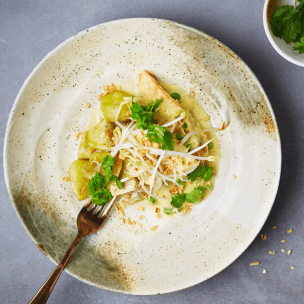 use the hashtag #woopnz to be featured