Sumac and honey seared halloumi
with tomato and green bean couscous
RECIPE FACT:
Sumac was used medicinally as an astringent, antiseptic and tonic by the Greeks more than 2,000 years ago.
Nutritional Info:
Energy: 3516kj (840Kcal)
Protein: 32g
Carbohydrate: 50g
Fat: 47g
Contains: Gluten, Milk & Tree Nuts
Serving Amount:
Serves 2 people
Cooking Instructions:
Before cooking:

Boil the kettle.

1. TO COOK THE COUSCOUS:

Pour boiling water from the kettle into a pot and bring up to the boil over a high heat. Once the water is boiling add the giant couscous and 1 tsp of salt. Cook for 16-17 mins then drain well into a sieve. Drizzle with olive oil to stop the couscous from sticking.

2. TO PREPARE THE TOMATOES AND GREEN BEAN COUSCOUS:

Top and tail the green beans. Chop the tomato into 1 cm cubes. Place a non-stick frying over a medium-high heat with a drizzle of oil. Once hot add the green beans and cook for 2-3 mins stirring occasionally to create a char. Remove from the pan into a salad bowl with the couscous and chopped tomato. Season with salt and pepper. Just before serving toss through the mesclun and the oregano dressing.

3. TO COOK THE SUMAC AND HONEY HALLOUMI:

Slice the halloumi into 1 cm slices. Wipe out the pan and place back over a medium-high heat with a drizzle of olive oil. Once hot add the halloumi slices and cook for 1-2 mins each side. Pour in the sumac and honey glaze and cook for 1-2 mins until reduced and sticky.

TO SERVE:

Spoon tomato and green bean couscous into serving bowls and top with sumac and honey halloumi. Drizzle over any pan juices and sprinkle with toasted pinenuts.
Ingredients
In your box:
1 pack of halloumi
1 sachet of giant couscous
1 pot of sumac and honey glaze
1 pot of oregano dressing
1 sachet of toasted pinenuts
1 bag of green beans
1 tomato
1 bag of mesclun
SHARE YOUR CREATION WITH US!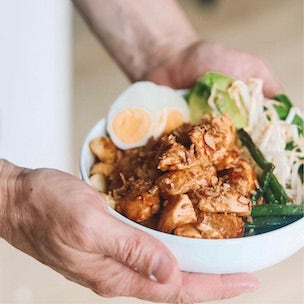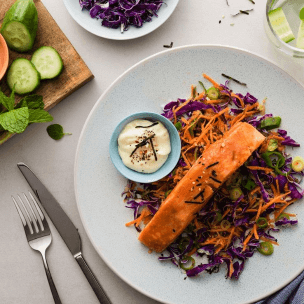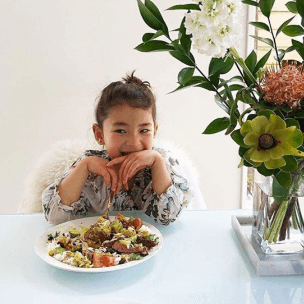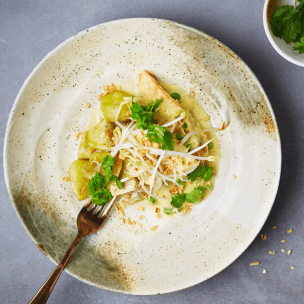 use the hashtag #woopnz to be featured