Korean syle buldak chicken
with green veggie rice and sesame drizzle
RECIPE FACT:
Buldak or 'fire chicken' is spicy Korean bar food at its best! We've created a delicious mild version that's tempered with a creamy sesame drizzle.
Nutritional Info:
Energy: 2269kj (542Kcal)
Protein: 52g
Carbohydrate: 35g
Fat: 21g
Contains: Soy, Gluten, Sesame, Milk
Serving Amount:
Serves 1 person
Cooking Instructions:
1. TO COOK THE VEGETABLES:

Top and tail the green beans and cut in half. Cut the broccoli into small bite sized pieces. Place boiling water from the kettle into a pot and place over a high heat. Once boiling add the vegetables and cook for 2-3 mins. Drain into a colander.

2. TO COOK THE GREEN VEGGIE RICE:

Spray a non-stick frying pan with oil and place over a medium-high heat. Open the bag of steamed brown rice breaking up any large clumps by squeezing gently on the bag until broken up into smaller pieces, add to the pan, season with salt and cook for 1-2 mins. Add the beans, broccoli and edamae and cook for 1-2 mins to warm.

3 TO COOK THE BULDAK CHICKEN:

Remove the free-range chicken thighs from their packaging and pat dry with a paper towel. Slice the thighs into 4 even pieces and place in a bowl with the buldak sauce. Season with salt and stir to coat the chicken. Re-spray the pan with oil and place over a medium heat. Once hot add the chicken pieces and cook for 4-5 mins on each side, until cooked through adjusting the heat as necessary so the sauce does not burn.

TO SERVE:

Spoon green veggie rice onto a plate and top with buldak chicken pieces. Dollop with sesame mayo and sprinkle with toasted sesame seeds.
Ingredients
In your box:
1 pack of free-range chicken thighs
1 bag of steamed brown rice
1 pot of buldak sauce
1 pot of sesame mayo
1 sachet of toasted sesame
1 Broccoli
1 bag of green beans
1 pot of edamame
SHARE YOUR CREATION WITH US!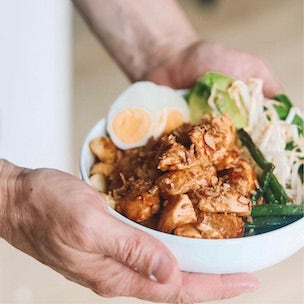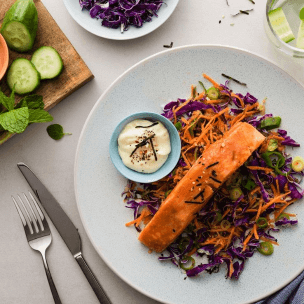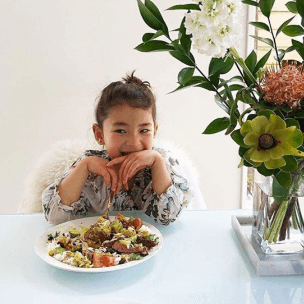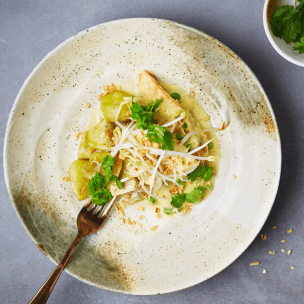 use the hashtag #woopnz to be featured