Kale and butter bean braise
with salsa verde and toasted garlic pita bread
RECIPE FACT:
'Salsa verde" simply means 'green sauce'. It's a great way to get extra goodness from green leafy vegetables into your meals, as well as adding some punchy flavour.
Nutritional Info:
Energy: 2523kj (603Kcal)
Protein: 20g
Carbohydrate: 63g
Fat: 23g
Contains: Sulphites, Gluten, Milk
Serving Amount:
Serves 1 person
Cooking Instructions:
1. TO PREPARE THE VEGETABLES:

Place the butter beans in a colander and rinse under running water. Drain well. Remove the kale leaves from their stalks and discard. Remove the kale leaves from their stalks and discard. Pile the leaves on top of each other and slice into ½ cm strips. Use half the carrot, peel and grate.

2. TO HEAT THE GARLIC PITA:

Place the whole garlic pita in the toaster – if necessary, cut in half and place cut side facing up in the toaster. Cook until golden brown. Remove and cut into triangles.

3. TO COOK THE KALE AND BUTTER BEAN BRAISE:

Place a non-stick pan over a medium heat with 1 tbsp of olive oil. Once hot add the sliced leeks and cook for 3-4 mins. Add the kale and carrot to the pan, season with salt and cook for 2-3 mins. Add the butter beans with the cherry tomato sauce and cook for 2-3 mins. Season with black pepper.

TO SERVE:

Spoon the kale and butter bean braise into a serving bowl and dollop with salsa verde. Sprinkle with parsley and serve with garlic pita triangles on the side.
Ingredients
In your box:
1 tin butter beans
1 pot of cherry tomato sauce
1 pack of garlic pita
1 pot of salsa verde
1 bag of sliced leeks
1 bag of kale
1 carrot
1 bag of Italian parsley
SHARE YOUR CREATION WITH US!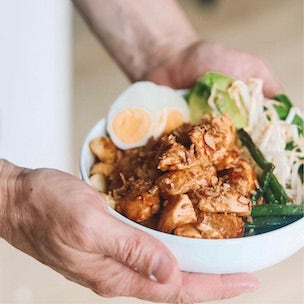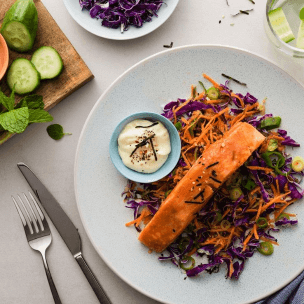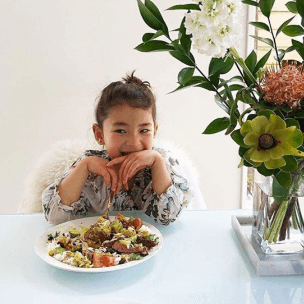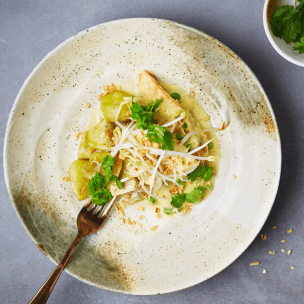 use the hashtag #woopnz to be featured