Crumbed chicken
with grape and walnut slaw
RECIPE FACT:
Walnuts are the oldest tree food known to man, dating back to 7,000 B.C.
Nutritional Info:
Energy: 2369kj (566Kcal)
Protein: 35g
Carbohydrate: 38g
Fat: 29g
Contains: Egg, Milk, Tree Nuts, Gluten
Serving Amount:
Serves 4 people
Cooking Instructions:
Before cooking:

Preheat oven 210°C fanbake.

1. TO COOK THE POTATOES:

Empty the pack of steamed gourmet potatoes onto an oven tray lined with baking paper. Drizzle with olive oil and season with salt and pepper. Cook in the preheated oven for 20 mins.

2. TO COOK THE CHICKEN:

Remove the free-range chicken breasts from their packaging and pat dry with a paper towel. Cut each chicken breast in half horizontally by holding flat on a board with the palm of your hand and slicing through sideways. Place on a baking tray lined with baking paper, drizzle with 1 tbsp of olive oil and season with salt and pepper. Divide Parmesan & parsley crumb between breasts and push down slightly. Bake in preheated oven for 14-16 mins.

3. TO MAKE THE WALNUT & GRAPE SLAW:

Trim the ends off the carrot then peel. Grate the carrot and place into a bowl with the sliced red & green cabbage. Cut the grapes in half then add to the bowl with the pack of honey roasted walnuts breaking up any large pieces and half of the pot of ranch dressing. Mix to combine just before serving.

TO SERVE:

Divide the walnut & grape slaw and gourmet potatoes between plates. Top with crumbed chicken and remaining ranch dressing
Ingredients
In your box:
1 pack of free-range chicken breastspork medallions
1 pack sliced red & green cabbagebroccolini
1 carrotgreen beans
1 pack of grapessteamed potatoes
1 pot of ranch dressingrosemary & thyme oil
1 pack of steamed gourmet potatoesroast garlic and herb sauce
1 pack of Parmesan & parsley crumbhoney and mustard glaze
1 pack of honey roasted walnuts
SHARE YOUR CREATION WITH US!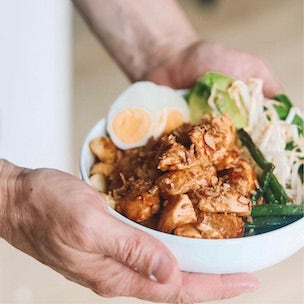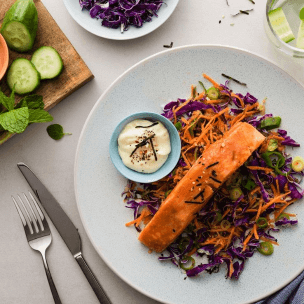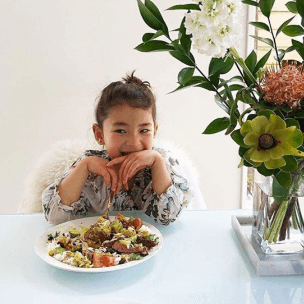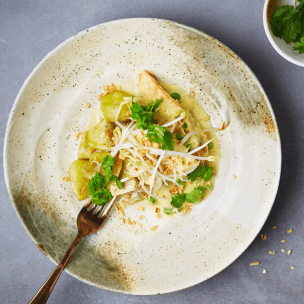 use the hashtag #woopnz to be featured