DELICIOUS CHRISTMAS
Take the stress out of Christmas and host a delicious three course feast. Everything sourced from the best local suppliers, perfectly prepared and delivered to your doorstep.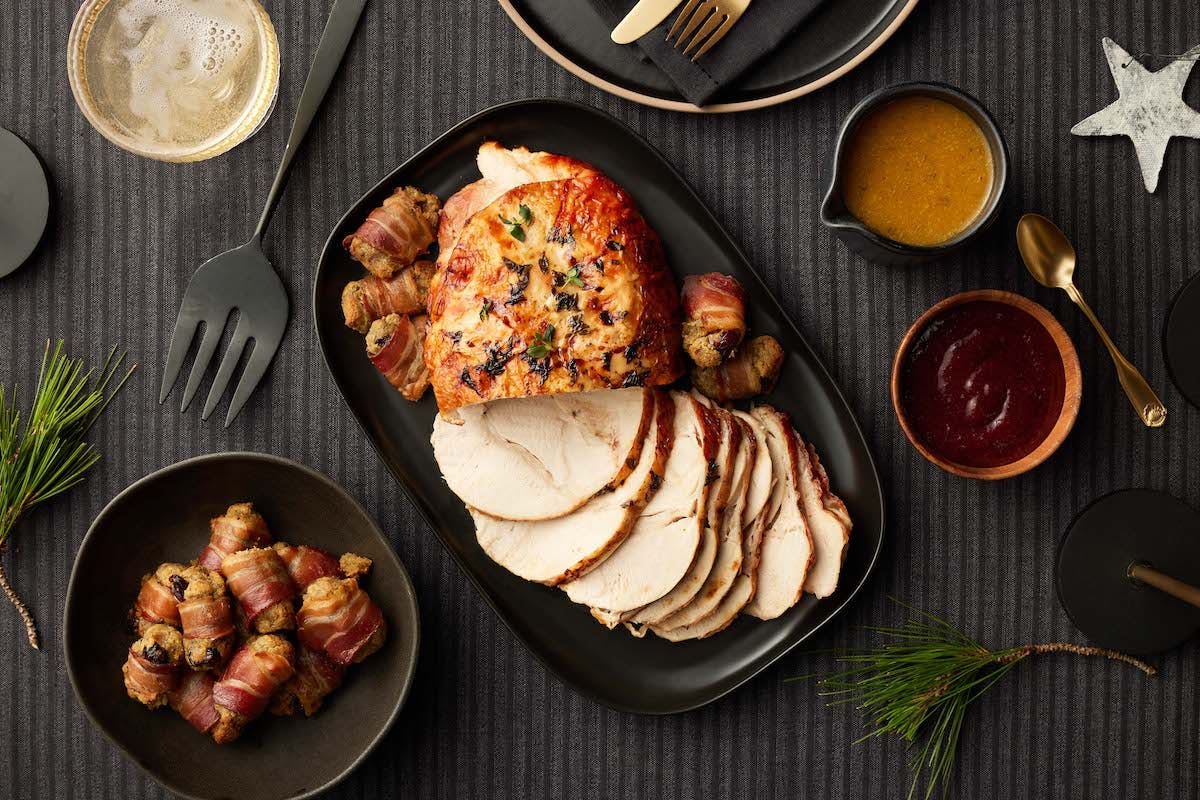 CHOOSE FROM THREE
PROTEINS
Effortlessly prepare a delicious Kiwi feast for 4, 8 or 12 people. Simply, choose your two proteins of choice from glazed Champagne ham, free-range turkey roast or a butterflied leg of lamb, and even add on South Island salmon.
Already chopped
and prepped!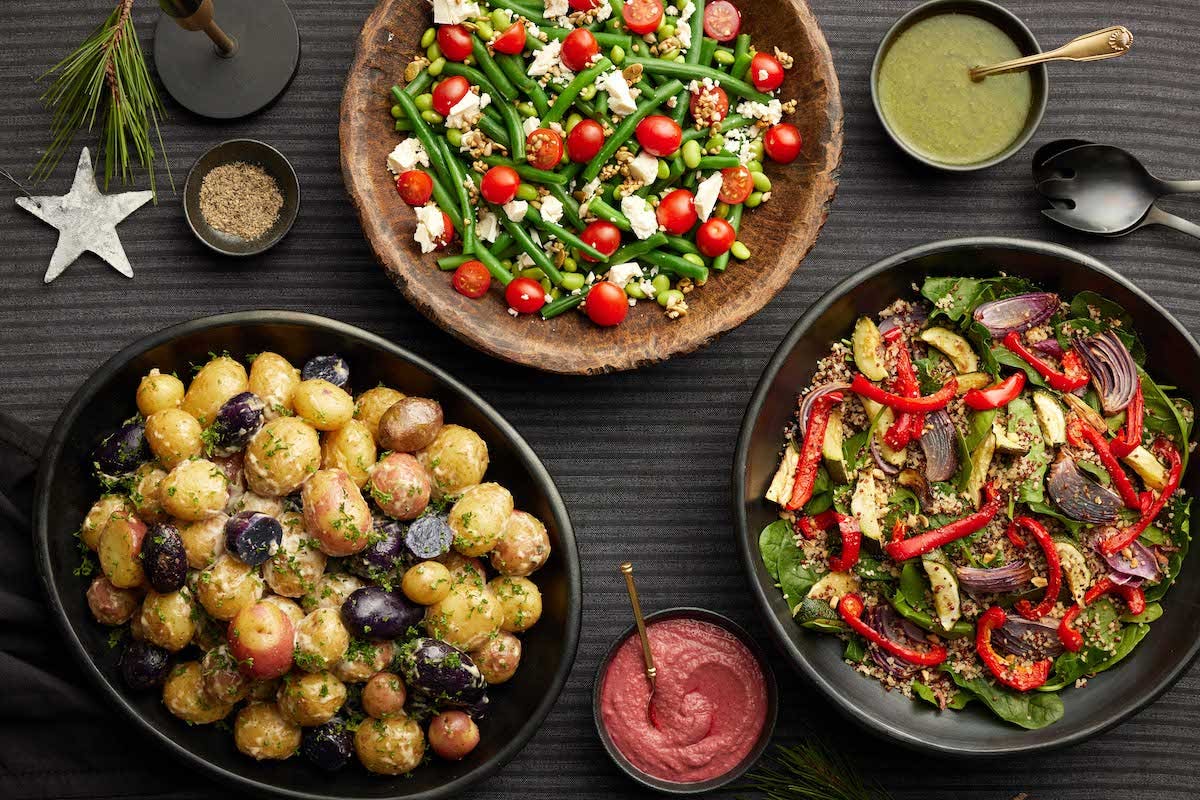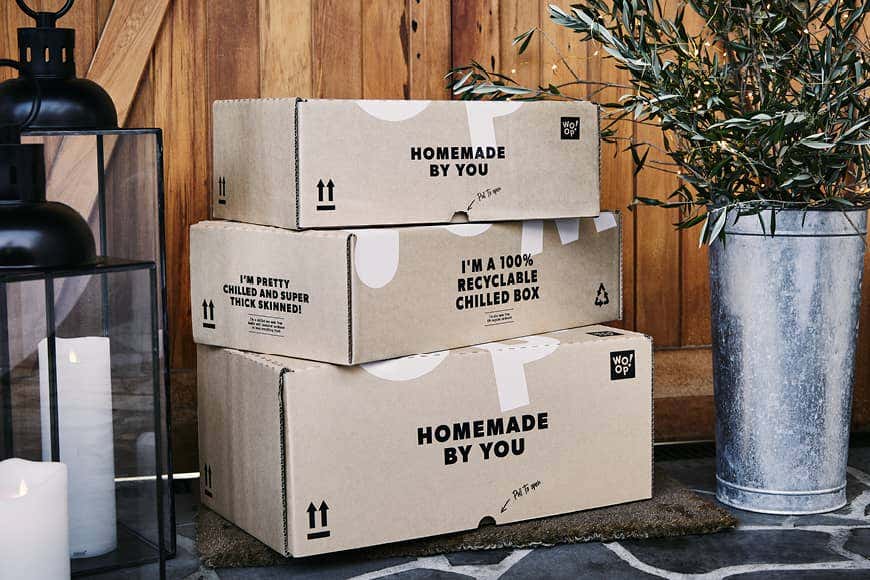 DELIVERED TO YOUR DOORSTEP
Delivery on Friday 22nd and Saturday 23rd of December based on your location. Strictly limited numbers available.
MAKE CHRISTMAS EXTRA SPECIAL WITH ADD-ONS
Add a side of South Island Salmon to elevate your Christmas feast. Very limited supply.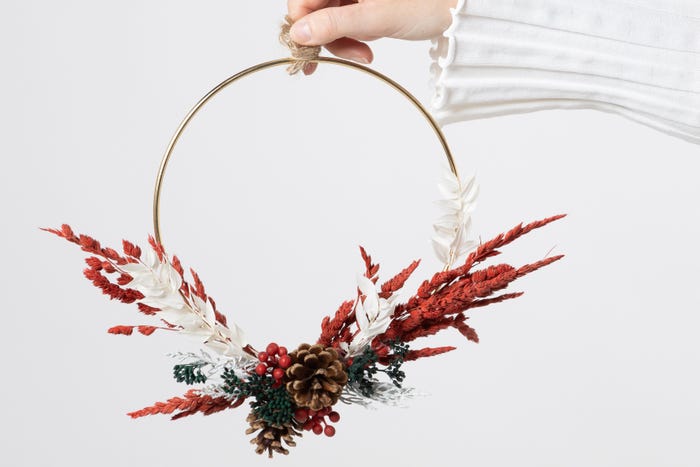 DIY Christmas Wreath Kit
Elevate your holiday decor with Interflora's DIY Christmas Wreath Kit. This DIY kit is delivered separately to your box and will be delivered when ordered.
COMMONLY ASKED QUESTIONS
When will the box be delivered?
If you live in Auckland (excluding Waiheke) you can choose to have your box delivered between 12pm-5pm on Friday 22nd or 9am-3pm Saturday 23rd of December. Wellington, Christchurch, Hamilton, Tauranga, Napier, Hastings, Rotorua, Palmerston North, Dunedin & Waiheke will be delivered on Saturday 23rd of December between 9am-3pm.
What regions do you deliver to?
We deliver our boxes to Auckland, Waiheke, Hamilton, Wellington, Christchurch, Tauranga, Rotorua, Napier, Hastings, Palmerston North & Dunedin. Not sure if we will deliver to you? Check out our delivery map here.
Do I need to have a Woop subscription to order the Christmas box?
You do not need a subscription or have ordered Woop before to purchase a Christmas Box. Your Woop Christmas Box is a one-off order.
How long will it take to prepare?
Ingredients arrive pre-prepared, sauces and dressings are handmade by us, meats are marinated and veggies are pre-chopped, so you can serve your Christmas feast in under 3 hours.
We love to give back to our local communities at Christmas and we need your help in
identifying families to
gift some delicious community Christmas boxes to.
We are
pleased to say that these boxes will feed 1,000 people
this festive season!
The community Christmas box comes with all the ingredients to make a delicious
Christmas feast,
including free-range butterflied chicken and glazed Champagne ham
plus three delicious salad
and sides and an
indulgent dessert.
If you know a family who would benefit from a Christmas Food Box
(that feeds 10 people),
please nominate them below. Nomination information
is strictly confidential and will not be shared

.


Nominations close on Tuesday 13th December. We will be in touch with the Christmas Box recipients on Wednesday 14th December
and make delivery to Kiwi Harvest who will distribute the boxes on Friday 23rd December.
CUSTOMER TESTIMONIALS
Just wanted to say thank you for making my Christmas easy - two years in a row! It was perfect and the food was amazing - the quality was second to none. The instructions were super easy to follow. Christmas Day can be so stressful and you helped to ease that!
This is the first time that we ordered the Christmas box and it was a huge success. The instructions were super easy to follow and the flavours were amazing. Thank you so much for making my Christmas preparations much more relaxed.
We had the Christmas box from Woop, the food was filling, delicious and there was so much! Stuffing balls were amazing!