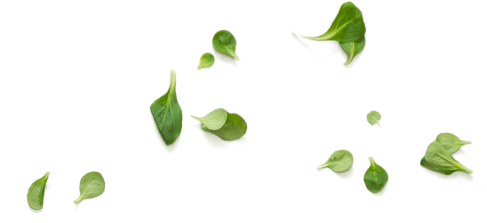 SUPPORT LOCAL & TREAT LOCALS WITH WOOP
SUPPORT LOCAL & TREAT LOCALS WITH WOOP!
Since Woop started, we've been committed to giving back to those around us and are proud to support the Auckland City Mission & Kiwi Harvest on a weekly basis.
As we moved into Level 2 we thought our customers might be excited to get back to enjoying some delicious takeaways from local cafes and restaurants as they started to reopen.
We decided we would like to help support a number of local cafés and restaurants by buying 100 gift vouchers to help get them back on their feet. We also wanted to pass on these gift vouchers to 100 lucky WOOP customers for them to give to a local hero or someone in their community who deserves a treat.
We asked customers to nominate their local cafe or restaurant and someone in their community who deserves a treat.
We have been humbled by the number of responses received and are excited to announce the chosen nominations below, including the restaurant or cafe nominated and the customer who nominated the cafe or restaurant. The chosen nominations have been emailed the gift cards and can pass these onto the nominated person in their community who deserves a treat.
CHOSEN NOMINATIONS FOR SUPPORT LOCAL & TREAT LOCALS WITH WOOP
Howick Village Cafe, Auckland – Marc M.
Chikos Restaurant, Lincoln Road Henderson – Yvonne W.
Good Local Pyes pa Tauranga – IAN N.
Dilly's Cafe Onehunga – Muriel T.
Sponge drop @ Mount Managanui – Susan C.
Absolute coffee house Cambridge – Andrea D.
Vondel, Devonport – Tom P.
Five Loaves Cafe Devonport – Jennifer B.
Puff Cafe Orewa – Connie C.
The Cafe at Harrisons, Peka Peka. – Tricia M.
Tasca Orewa – Victoria H.
El Grecco. Campbells Bay. Auckland. – Cathy S.
Manly Bar & Grill – Jan H.
Postal service, Grey Lynn Auckland. – Sarah R.
Baker & Co. Glendowie, Auckland. – Heidi C.
Folk Tauranga – Brent G.
The Corner, Remuera – William M.
Bottega Deli, Berhampore, Wellington – Morag I.
Laneway Espresso, Christchurch – Sarah A.
Baker and co cafe Glendowie, Auckland – Liz B.
Rosa Cafe, Beachlands, Auckland – Kate v.
Henry & Ted Cafe, Papamoa Beach 3118 – Carole C.
Scout – Torbay – Mike B.
25ml Hobsonville point Auckland – Sharon A.
Kind, Morningside, Auckland – Toni B.
Portofino Devonport Auckland – Moira C.
November Café (Mairangi Bay, Auckland) – Kristen I.
Le bakerman – Shelley M.
The Collins, Greenhithe, Auckland – Vicki B.
Peel to Pip, morningside, Auckland – Sarah C.
XCHC cafe, Christchurch – Susan S.
Munch, Palmerston North – Jo H.
Black Coffee – Wellington – Racheal R.
Cafe Lane, Paraparaumu Beach – John B.
Crave Cafe – Morningside, Auckland. – Tracy L.
Red Rabbit – Natasha H.
The Governor, Herne Bay (Jervois Road) – Alexandra S.
The General, Mount Maunganui – Ruth J.
Hayes Common Hamilton East – Graeme E.
Townmouse Pukekohe – Maleine V.
Postal Service Cafe, Auckland – anna b.
CBK Tauranga – Vanessa L.
Suburban Kitchen, Cambridge – Hayley C.
Puff Cafe, Orewa – Pip E.
Abracadabra – Constance L.
Loretta, Wellington – Renee C.
Goldmine, Wellington CBD – Andrea B.
The Candy Shop, Auckland – Yuna L.
Deli Bros, Hobsonville, Auckland – Maree B.
Tanto, Epsom, Auckland – Kim M.
Gratitude cafe at Mount Maunganui – Dani u.
Postal service – Anna L.
Spring & Fern Thorndon – Sue and Ray Cullis – Charlene S.
Fools of Desire Cafe Rangiora (Canterbury) – Wendy d.
Little Things Coffee Shop – Glenfield – Kris M.
Cafe Chatz, Manurewa – Monique L.
Banh Mi Caphe – Hamilton – Melanie F.
Black Coffee, Wellington – Sandra A.
Kawau Kitchen Auckland – Melanie P.
FILO Porirua – Tineke J.
Old Vicarage, Halswell, Christchurch – Jill B.
Altura cafe Albany Auckland – steve W.
Rosetta cafe Raumati Kapiti – Julie V.
Bahn mi Hamilton – Fiona S.
Moustache Milk and Cookie Bar Auckland – Abby K.
Sweet Vanilla, Lower Hutt – Melissa G.
Janus Bakkerij – Breigh S.
Love Rosie Bakery – 50 Ninth Avenue Tauranga – 07 928 1112 – Fiona H.
The Sugar Bowl – Kylie D.
A'ruma Long Bay – Michelle M.
Red Eight Cafe – Kaiapoi – Sara A.
Ours Café, Mount Maunganui – Kate P.
Two Spoons, Arkles Bay, Whangaparaoa – Sharon R.
Off the track – Havelock North – Margaret W.
Crave Cafe, Auckland – Sophie H.
Siamese Doll – Hobsonville Point – Reuben M.
L & G's Cafe , Stanmore Bay, Whangaparoa, Auckland – Sue M.
Crave Cafe, Morningside, Auckland – Miriam R.
Crave Cafe – sam s.
Little Elephants Cafe, Ellerslie, Auckland – Anne M.
Third Place Cafe, Rotorua – Stephanie C.
Paulo's Milford Auckland – Colleen B.
Emperors New Clothes, Christchurch – Nicola A.
Hello stranger, auckland – Mark P.
Biskit, Parnell, Auckland – Judy R.
Wildflour Bakery – Palmerston North – Samantha N.
Central Deli Mount Maunganui – Debbie B.
Stafford Road Wine Bar, Northcote, Auckland – Steve B.
Cafe Dynasti Rotorua – Shona D.
Corelli's Devonport – Lorraine S.
Zelati Sweet Gastronomy – Wellington – Jennifer L.
The Birdwood Eatery Beckenham Christchurch – Marie D.
Bow and tie Ellerslie – Claire F.
L & G's Kitchen – Donna S.
Ours Cafe. Mt Maunganui – Colleen S.
Scoff – Hamilton East, Hamilton – Jo W.
All Day Trader, Westfield, Albany, Auckland – Lesley M.
Daily Mission, Eastridge shopping centre, Auckland – Simone B.
Cinnamon Cafe Hamilton – Rachel C.
Sweet Soul Patisserie, Christchurch – Carolyn M.
Thanks again to all those that nominated and for your help in Supporting Local & Treating Locals with WOOP.
Interested in giving Woop a try?